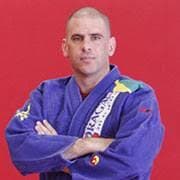 Chris Stolzman
Chris Stolzman has been involved in Martial Arts for 20 years. A black belt in Brazilian Jiu Jitsu, Chris has competed in Brazilian Jiu Jitsu, Kickboxing, Muay Thai and Submission Grappling.
Chris was an original staff member and junior partner at the original LA Boxing in Costa Mesa California 1994-1996, where he was first introduced to Brazilian Jiu Jitsu by Allan Goes and Franco DeCamargo.
In 1999 opened the first of three LA Boxing locations in Atlanta that would later become Knuckleup Fitness. At its pinnacle Knuckleup Fitness operated 9 locations in three states and had over 7,000 students.
Chris has been featured in national and local press as an expert in martial arts instruction and the business of running martial arts schools. He has been a consultant for:
Easton Training Centers in Colorado helping to grow their student base from 679 students to over 1400 students
HB Ultimate in Huntington Beach California- increasing revenue by 75% in 6 months
Mind Body Online - as a traveling consultant teaching schools how technology can improve your martial arts business